I wrapped up Round 9 of Radicava Ridiculousness last week and was VERY excited about these findings 🙂
Reblogged from ALS News Today
Treeway's Oral Formulation of Edavarone for ALS Shows Promise in Phase 1 Trial
IN NEWS.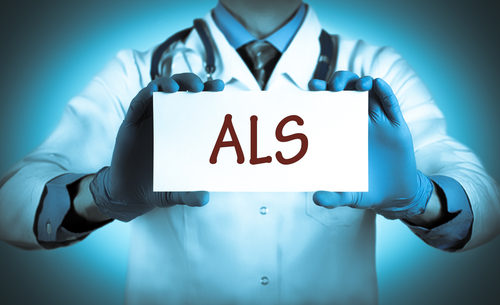 An experimental oral formulation of edavorone for amyotrophic lateral sclerosis (ALS), called TW001, demonstrated promising pharmacological and safety data in a Phase 1 clinical trial, according to the biotech Treeway.
The randomized trial compared TW001 to Radicava (Mitsubishi Tanabe Pharma America), an intravenous medication approved in the U.S. in 2017 for the treatment of ALS.
Both TW001 and Radicava have edavarone as the active ingredient.
Edavarone is a neuroprotective compound that decreases oxidative stress, a crucial element in the death of neurons in ALS.
Specifically, scientists compared a single oral dose of 140 mg TW001 to a one-hour infusion of 60 mg Radicava in 18 healthy participants. They then analyzed the medications' bioavailability in each group, which refers to the proportion that reaches circulation after administration.
Results showed that TW001, Treeway's lead compound, had higher bioavailability than Radicava. The treatment candidate was well-tolerated and did not raise safety concerns.
Ongoing studies also suggest that the oral formulation is stable. These findings indicate that TW001 has the potential to improve treatment of ALS patients, researchers believe.
"It is Treeway's mission to identify novel treatment routes for ALS patients and we believe that this study indicates that an oral formulation of edavarone may offer patients a better quality of life through a simpler and more effective route of administration," Ronald van der Geest, chief development officer of the Netherlands-based Treeway, said in a press release.
"Based on the positive results we have seen in this comparative study, we can initiate a pivotal Phase 3 study and move rapidly toward bringing TW001 to patients," van der Geest added.
Merit Cudkowicz, MD, director of the ALS Multidisciplinary Clinic at Massachusetts General Hospital and a key adviser to Treeway, said the Phase 1 trial results "are a promising sign for ALS patients, who are in high need of better and more patient-friendly treatments for their disease.
"I regard this study to be a key milestone for the development of TW001 in ALS and I look forward to supporting the company's scientific and clinical progress," she added.
Treeway is developing TW001 as a disease-modifying therapy for convenient daily treatment of patients with ALS. In clinical trials, edavarone slowed the progression of ALS by one-third.