From the ALS Underground: The Last (Plastic) Straw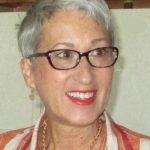 BY 
DAGMAR MUNN
IN COLUMNS, LIVING WELL WITH ALS – A COLUMN BY DAGMAR MUNN.
Have you heard the news? They're banning plastic straws. Oh, darn! Just when I thought I had my ALS symptoms all figured out, perfect solutions in place, and solid daily routines to follow, a new curveball comes my way. The fact is I need straws!
Not just any old straws mind you, but long, wide-barreled, plastic straws. As I described in a previous column, I have a two-part system that enables me to drink beverages without choking. Using a straw keeps my chin down, which helps to close off my airway. Then a thickening powder is added to my drink that helps guide the liquid past my slow-reacting throat muscles. So, it ends up in my stomach like it's supposed to, and not in my lungs. Straws are so important to me that I keep several on hand at home and even tuck one in my purse to use when I'm eating at a restaurant.
But now I read that the straw wars have begun, and there's a growing worldwide movement to ban plastic straws completely.
What? Why? When?
California has imposed a ban on plastic straws in restaurants unless customers ask for one. Seattle has done the same, and other major cities are expected to follow. Many countries in Europe have similar plans ready to take effect by 2020. Even the Queen of England has banned plastic straws from the royal grounds. Will offenders be banished to the tower?
Maybe I should take steps to protect my own stash of straws. You know, just in case I'm caught smuggling contraband into local restaurants. Perhaps I should use a marking pen to print "MEDICAL ASSISTIVE DEVICE" in tiny letters down the side of each straw.
OK, OK, take a breath, Dagmar.
Let's look at the alternatives
After a quick search online, I learned that this forthcoming plastic straw scarcity has spawned a new industry of alternatives. Before there were paper straws (invented in the late 1800s), people used straws made from plants with natural tube shapes, such as bamboo and ryegrass, to sip beverages. Current solutions are returning to these early options and exploring other possibilities such as straws made from sugar, pasta, and plant compounds.
These may be just fine for folks who take five or 10 minutes to polish off their lattes. But because ALS slows everything down, the time to drink my morning coffee extends to about 30 minutes. That's a lot of soaking time to demand of a pasta straw or even a paper one. Mushy straws are no fun for anyone.
As far as sturdier straws go, reusable stainless steel, silicone, and glass options (yikes!) can be purchased online. There's even a folding straw — complete with a cleaning brush and a tiny carrying case.
But for my needs, diameter matters: A wider straw is better at handling the milkshake-like thickness that I prefer. Those scrawny straws and cocktail stirrers provided in many restaurants just don't cut it.
To avoid the embarrassment of making strange sucking sounds while using a scrawny straw in public, I find my "perfect straw" is available in places where milkshakes are popular. In my town, that happens to be In-N-Out Burger and Culver's Restaurant. Of course, I'm a responsible collector. I purchase my tasty milkshake and save the straw that comes with it. The way I figure it, my habit of saving and reusing old straws should win me some points among the environmentalists out there.
They don't go away
Then there's the ethical question of how to dispose of my old used straws. I've learned that it takes nearly 500 years for one plastic straw to break down in the compost heap. That means I'm throwing them out way too soon, and if I throw them away, they don't go away, lingering in the landfill or drifting out to sea. Even incineration creates lasting air pollution. So, I guess I'll just go on hoarding, er, collecting plastic straws and see what the future brings.
Someday you might find yourself in need of a plastic straw or two. And after making contact with a secret source, you arrange a clandestine meetup behind the local Lotaburger. You arrive at the appointed hour and wait. Suddenly, from out of the shadows a figure slowly approaches. But beware! Especially if that dark figure happens to be pushing a rollator — because that shadowy figure could very well be me!
"Hey, ya wanna buy a straw?"
Moral of the story
Life throws curveballs at us all of the time. But if we use a little humor, keep a positive attitude, and rely on our adaptability, we can live well while living with ALS.
***